About Us
ACsailingSF was launched in 2011 by Brad and Karen Webb to provide guests with the ultimate sailing experience. Consistent winds, mild year-round temperatures, and spectacular scenery make San Francisco Bay one of the most iconic places in the world to sail. Many of the world's greatest sailors and several America's Cup Teams have been launched from these waters. San Francisco's entry for the 31st America's Cup in 2003 was the yacht patriotically named USA 76 with Brad Webb sailing in the bowman position.
In 2014, the ACsailingSF Team enhanced their America's Cup connection in San Francisco with the addition of a ProSail 40 catamaran, named TOMCAT in honor of Tom Blackaller's legacy and his revolutionary ideas for professional sailing. ACsailingSF now operates USA 76 & TOMCAT for public and private charters, providing the most thrilling America's Cup experience found anywhere in the world.
Events on USA 76 & TOMCAT
Individually ticketed public charters are available four days a week, year round.
Private events are available upon request.  Uniquely crafted excursions for team building, corporate offsite events, company outings, special occasions and private parties are made by contacting Warren@ACsailingSF.com | (619) 630-6383
Meet the Crew
Brad Webb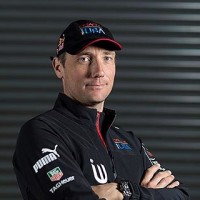 "I started ACsailingSF because I love the America's Cup arena and I want to share my experiences with a wider audience. I aim to inspire people to challenge themselves to be part of the crew, while enjoying the thrill of sailing an America's Cup yacht on San Francisco Bay" – Brad Webb
Brad grew up on the shores of Wellington harbor in New Zealand, sailing small dinghies and skiffs before moving up to keel boats. With aspirations of becoming an international yachtsman, Brad traveled to more than 200 regatta's across 16 countries. In a professional sailing career spanning 18 years, he has competed in six America's Cup competitions and won several world titles.
Brad sailed as bowman on the massive trimaran USA 17 in 2010, winning the 33rd America's Cup in Valencia, Spain. As a returning member of ORACLE Team USA, he was integral in their extraordinary comeback victory to defend the 34th America's Cup in San Francisco.
Brad and his wife Karen founded ACsailingSF in 2011 with the acquisition of USA 76, allowing everyone to make a connection to the oldest trophy in international sport.
Jon Buser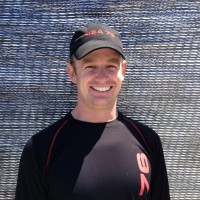 Captain Jon Buser first learned to sail in single person dinghies on Northern California lakes. By the time he reached high school he was sailing every weekend on San Francisco Bay with the Richmond Yacht Club junior program. Jon received his first indoctrination to America's Cup sailing after college when he worked as crew aboard Stars and Stripes (USA-34) and Abracadabra (USA-54), both of which are used in charter operations in San Diego. Next the U.S. Coast Guard called and Jon served as a deck officer aboard polar capable ice breaking ships. These ships directly support scientific and national interests on oceans covered with 8+ feet of solid ice and are the only place where you should expect to hear a Captain order the ship to "back up and hit it again!" During this time, Jon had the unique experience of visiting both the geographic North Pole and Antarctica. All the while, Jon has maintained his passion for sailing and since 2000, he has lead group sailing expeditions to destinations including Croatia, Australia, the Caribbean, Mexico, California, and the Pacific Northwest.
Jon recently returned to the Bay Area to join the ACsailingSF team after completing a Master of Business Administration degree from Georgetown University. Jon holds a U.S. Coast Guard 100 Ton Master's License with sailing endorsement.
Jeanette Leckie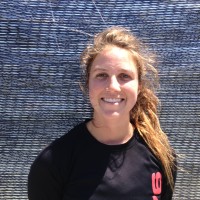 Jeanette Leckie has been sailing since age 11 and received her U.S. Coast Guard 100 Ton Master's License at the age of 25. Growing up in Chicago, she leaned to sail on her parents' 36′ cutter-rigged Tashiba, cruising and day-sailing on Lake Michigan. After graduating from the University of Colorado, she became another San Francisco transplant. In the spring of 2011, she was graced to have her Latitude 38 profile found by ACsailingSF. She has taken the lead as one of the captains aboard USA 76. "It is such an honor to sail such a powerful, high speed yacht on San Francisco Bay."
Rob Horton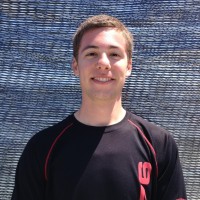 Rob learned to sail when he was very young at the San Francisco Yacht Club. He started out sailing Optis then moved up to Fjs when he joined his high school racing team where he was on the Varsity team. All through high school he sailed on various boats from J22s all the way up to an 82′ Maxi ocean racer. He's always loved sailing, especially racing. He's now a sailing instructor at the San Francisco Yacht Club during the summer. He currently races as bow on the Farr 40 Astra. He joined the USA 76 team in late April, 2011 when the boat was first getting put together. He helped put the boat together and gained a lot of knowledge about the boat. He currently attends college at The California Maritime Academy where he studies International Business and Logistics and sails on USA 76 when he is not in school or racing.
Josh Aguilar
One of our newer crew members and our very own Sergio Romo look alike. In august 2011 this Texas native moved to San Francisco after 11 years of active duty in the U.S. Army to be closer to the epicenter of the issues veterans today are facing. He quickly became fascinated by the beauty and elegant movement of sailboats on the bay and was captivated by the connection of ancient methods in a technology that dominated the world. In June of 2012 he learned to sail and began volunteering with the veteran program hosted by the Bay Area Association of Disabled Sailors (BAADS). While there he gained experience sailing any chance he could get and anything that would float including Access dinghy's, Islander 36 and participating in the yacht club races crewing aboard a Catalina 30. Due to his adaptability and willingness to learn he was quickly introduced USA 76. It was love at first sail, elated by the physical and mental challenges presented by this yacht, Josh crews every chance he gets while studying architecture at City College San Francisco. Josh continues to volunteer time with BAADS and advocating for veterans' issues. he enjoys giving back to the veteran community by teaching the therapeutic properties of sailing and sharing the excitement of sailing the USA 76 with our guests.
Josh Siudyla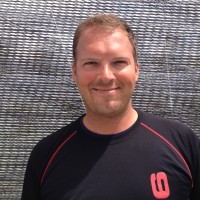 Ray Duran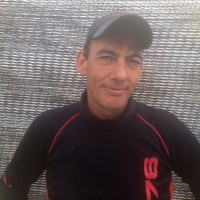 Peter Ziegler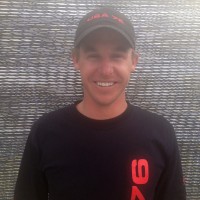 An avid waterman in San Francisco, you're likely to spot Peter working on tug boats or surfing Ocean Beach. He is one of our more enthusiastic crew and persuades even the most hesitant guests into taking the helm aboard USA 76.
Heather Richard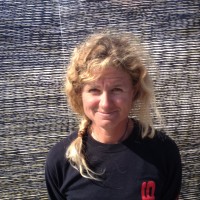 Heather grew up sailing at Community Boating in Boston, which eventually led to racing for the Boston University sailing team and winning Collegiate National Championships. She taught teenagers at Sail Caribbean Voyages, the US Navy on active duty in Japan, intercity youth as well as blind and disabled sailors at Courageous Sailing Center, adults at OCSC and Modern Sailing, and coached young athletes at the Saint Francis Yacht Club. Her wide variety of experience teaching all kinds of sailors will make you feel at home. Heather is also a licensed captain running her own boat for charter out of Sausalito and working to create a community boating center there. She lives aboard her 43 ft racing sloop in a maritime co-operative with her two kids.
Josh Russell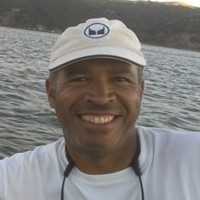 Josh has sailed regularly in the San Francisco Bay Area for over a decade and actively races in local one-design series. With racing experience ranging from Maxi yachts to collegiate style dinghies, he brings confidence and a steady hand to welcome you as guests to your ACsailingSF experience.
Warren Allan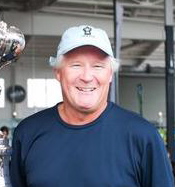 Warren Allan joined the USA76 team at the outset, bringing to the team his near 20 years experience of marketing & selling sailing charters in San Diego. As another great sailing city and America's Cup venue, in San Diego Warren sold and managed 300 sailing events on 6 pax vessels (60,000 guests) over an 11 year period prior to moving to San Diego's larger America's Cup yachts in 2006. Warren brings a complete understanding of what makes a great charter experience, and what our corporate clients expect in order to achieve their own goals.
From Australia, Warren grew up on the Great Barrier Reef and ultimately worked with the Australian Tourist Commission and international airlines to promote Australian sportfishing opportunities to the US market. This experience and a banking background proved very valuable in delivering the customer service so essential to pleasing our busy & demanding corporate clients.
Dogen Hannah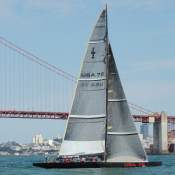 Dogen began sailing in his imagination as a kid, reading and dreaming about sailboats, the wind and the ocean. The Bay Area native began sailing on the water in college, racing dinghies and catamarans around Monterey and San Francisco bays. A rewarding career in journalism, covering everything from city hall politics to the Iraq War, followed college but Dogen also kept dreaming about being on the water. And these days that's where you'll find him most often, on sailboats, cruising and racing around the bay or at sea beyond the Golden Gate.